Kyoto Biken Hanoi Laboratories
Kyoto Biken imports approved foreign-manufactured products and exports certified products made with Japanese technology to other countries. Our sphere of business activity now extends into Asia, the Middle East and Europe.
From Kyoto to the World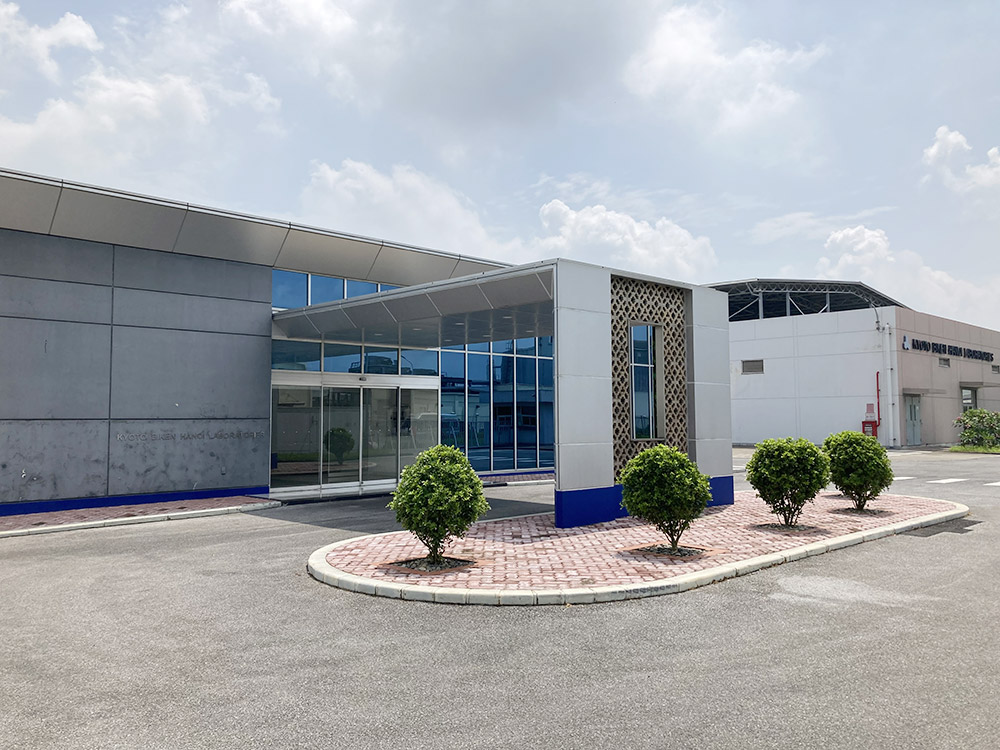 Kyoto Biken has opened a global base in Hanoi, Vietnam, which operates to supply our products to customers around the world.
Strengthened Vaccine Production Capacity
Kyoto Biken Hanoi Laboratories focuses on liquid bulk for vaccines sold in Japan, in support of improved production capacity aimed at delivering vaccines to as many animals as possible.
The work here includes the production of viral vaccines using cultured cells.
Fusion of Comprehensive GMP Standard Compliance and Japan Quality
Production here is advanced through a fully GMP-compliant management system.
Japanese specifications control all aspects of production, from equipment through quality control, making it possible to realize production of Japan-quality products in Vietnam.
Swift Responses to Customer Needs
Kyoto Biken Hanoi Laboratories has established a system for promptly responding to inquiries and requests for consultation concerning production of Kyoto Biken vaccines that we receive from countries around the globe. Leveraging tight teamwork with Kyoto Biken in Japan, this approach is particularly effective in addressing situations in the nations of Southeast Asia. Keying on geographical and cultural advantages in this part of the world, Kyoto Biken Hanoi Laboratories plays a pivotal role in servicing customer needs in the region.